Private School Entrance Exam
Private school entrance exams help admissions officers assess and evaluate an applicant's readiness and ability to handle the coursework that their school has to offer.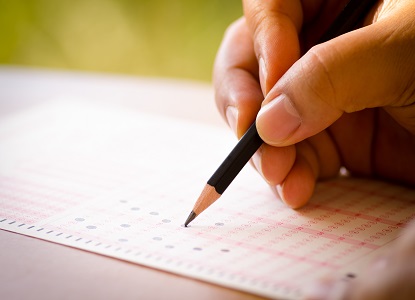 Test scores, along with grades, GPA, interview performance, teacher recommendations, and student/parent written statements complete the whole picture of an applicant. Most schools put equal value on each to determine if the applicant is a good fit for the school. Private school entrance exams help officers choose appropriate classes once they enroll.
While the pandemic had caused many schools to shift their admissions test policies to test-optional, some schools still accept test scores should the applicant choose to do so. Submitting great and impressive test scores would still give you an advantage and show off your aptitude and academic proficiency. So if you're applying to a private school, whether middle or high school, you can still take the SSAT, ISEE, or HSPT and submit your test score as part of your application portfolio. Make sure you prepare well to achieve favorable results.
Determining which test to prepare for would depend on what type of school you are applying to. Middle and high schools usually require a private school entrance exam that covers math and verbal skills as well as a writing assessment which are covered by the SSAT and/or ISEE. Private Catholic schools usually require the HSPT. Visit the school's website to know which private school entrance exam they require and how to sign up for them.