Academic Coaching
Academic coaching helps children develop skills and strategies to succeed in school. An academic coach designs an individualized program to address a student's academic concerns and difficulties.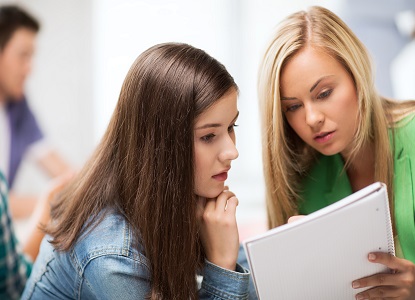 Students, together with their academic coach, should determine what their barriers to success are, as well as focus on their strengths. Academic coaching determines a student's challenges and devises a plan of action which includes strategies to improve in executive function, time management, organizational skills, test preparation, note-taking skills, study skills, and reading skills. An effective academic coaching program develops the motivation to succeed and makes the student capable of undertaking challenging classes and performing well during exams. An academic coach should be able to provide the necessary support throughout the academic year and keep track of the student's progress. 
Academic coaching also benefits students with learning differences. Such learners often require a different approach to studying that may not be taught in schools. They need more focused guidance in order to maximize their gifts and learn how to work around their difficulties to thrive and succeed in school.
Working with an academic coach will give students the self-confidence to pursue their goals and the know-how to actually reach them. By developing academic strategies, school life becomes less stressful and the pressure from the demands of all the course requirements becomes more manageable. Academic coaching makes it possible for students to achieve a work-life balance making their academic journey fun and meaningful.