College Entrance Exam
College entrance exams are tests that are designed to measure the skills and aptitude of the student and gauge how ready they are for college-level work. Applicants can take either the SAT or ACT as both tests measure math, verbal, analytical and writing skills.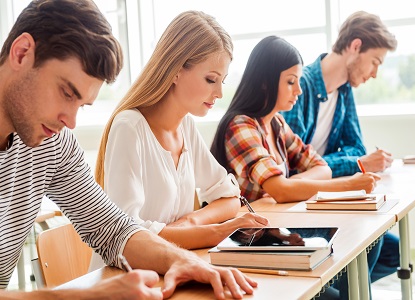 For the previous years, applicants with strong SAT scores and high grades were often admitted to all of the colleges to which they applied. However, due to the pandemic, some schools are going test-optional or totally abolishing college entrance exams. Students have the option to take these tests and submit test scores as a supplemental part of their college application. Many applicants think that this gives them a better chance to gain admission into their college of choice. But the opposite is actually true. With more students submitting their applications, the competition only grows and becomes stiffer and it becomes harder to stand out. So unless you have an otherwise perfect application portfolio, like an outstanding GPA and impressive extracurricular activities, a good standardized test score may be advantageous for your college application.
In other words, in today's competitive climate, solid standardized test scores, a challenging high school curriculum, and GPA rank are foundational to be competitive at selective schools; students must also have an exceptional application highlighting the strengths and talents that make them unique.
To achieve favorable results on these college admission tests, it is highly recommended that you prepare intensively by taking the SAT practice test and the ACT practice test. Early preparation is key so you can take and retake the mock tests as many times until you feel satisfied with the outcome and confident enough to take the test.