Practice Test
Going test-optional has been the recent trend in private schools, universities, and colleges nationwide for the past years. However, most schools still accept standardized test scores should the applicant choose to submit. If you are planning on taking the tests, it is recommended that you have practice tests to have a deeper knowledge of the subjects and develop test-taking techniques.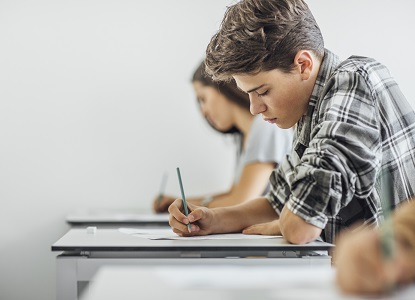 We strongly suggest that you submit your test scores if the school you are applying to will accept them. Added to your GPA, subject grades, and other requirements in your application portfolio, SSAT, ISEE, and HSPT scores for private high school applicants, and SAT or ACT scores for college applicants can add more value to your application and give admissions officers a different perspective to your higher-level education readiness. 
However, the scores you submit should be impressive to give you leverage. To achieve high scores, it is advisable that you take the ISEE practice test,  SSAT practice test, or HSPT practice test depending on the private school that you are applying to. Taking practice tests will make you familiar with the content and flow of the test as well as develop your test-taking mindset and techniques making you confident in taking the entrance exams.  
If you are applying for college to a top university, you can take the SAT practice test and/or the ACT practice test. Both the SAT and ACT will showcase the aptitude and skills you have gained during your high school years and will be a good indicator of your college readiness.