College Admissions
The college admissions process requires a long-term approach to develop the skills and strategies needed based on your goals. Colleges have different evaluation criteria especially now that the pandemic has changed the admissions process tremendously. Most top schools have chosen to go test-optional thus, putting more weight on other factors other than the results of diagnostic tests. Regardless of the admissions process, what remains constant is that you should present a well-rounded and comprehensive picture of your skills, experiences, and personality traits to prove that you will be a good fit for the university you are applying to.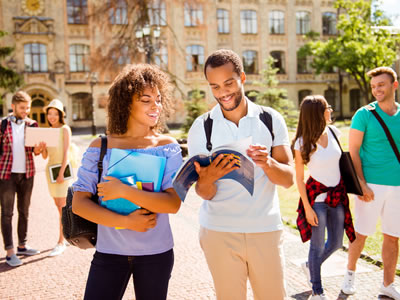 Top schools consider the following factors:
Academic requirements – A high GPA will put you at an advantage.  Grades and performance in the core subjects will also matter a lot as this will reveal competencies and academic discipline. Taking more challenging classes such as AP courses

and performing well in them will be an advantage.

Extracurricular Activities – Involvement in sports and socially relevant organizations shows how well you can balance academic life with extracurricular activities. Choice of activities will highlight interests and goals as well as leadership skills and the ability to work with a team.

Essays and/or personal statements – Impressive numbers such as grades and test scores only show a student's aptitude. Essays and personal statements bring life to these numbers and also showcase your writing ability. Admission officers will be looking at your personality and determining if you can succeed within the school's environment.

Interview – Not all schools require an admissions interview, but if they will allow, it would be to your advantage if you can have it scheduled. Just like the student essay, the interview will let admissions officers take a glimpse into your personality to see if you will be a great fit for the school.



Recommendation from school counselors and teachers – A strong letter of recommendation describing your general abilities, leadership skills, learning aptitude, and overall behavior will be the cherry on top of an impressive college application. These recommendations have to paint a very clear picture of how dynamic you are.